Sustainable and environmentally friendly packaging
100% Plastic-Free
Reusable
Recyclable
Compostable
Our paper consists of a mixture of cellulose fibers made from softwood pulp.
This type of paper has a good stability and is easy to bend.
Well suited as sustainable packaging for bags, mailers and various cardboard boxes (e.g. cardboard boxes such as cosmetic and hygiene items, hotel & spa products, clothing, bottles and much more).
Packaging materials 100% plastic-free
Environmentally friendly, biodegradable and sustainable.
Individual packaging materials for your products, different colors and shapes can be selected.
Designs with printing or embroidery.
Cardboard & Paper
Wood
Glass
Eco-Friendly Foils
Jute, Hemp & Cotton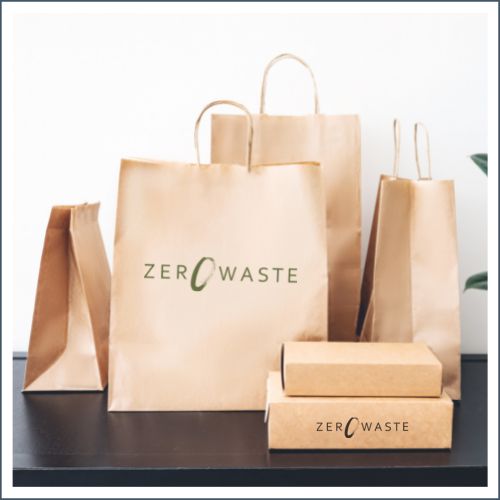 Unique in the whole world.
High quality packaging with the finest organic skin care products.
To love nature.
Plastic-free hotel amenities.
individuell designable Sachets

Eco-friendly Boxes, individually designable
Packaging made of cardboard & elastic corrugated cardboard.
Paper sleeves are a great packaging solution for a variety of different products
These lastingly protect your products, cosmetics, glass bottles, clothing, jewelry and food.
Our stretchable bottle cover adapts perfectly to various shapes.
Sustainable, reusable, compostable and recyclable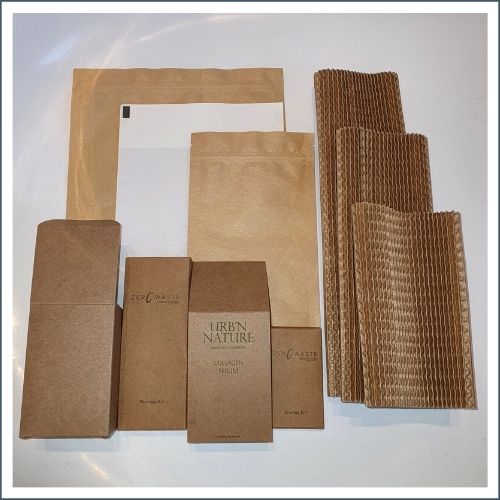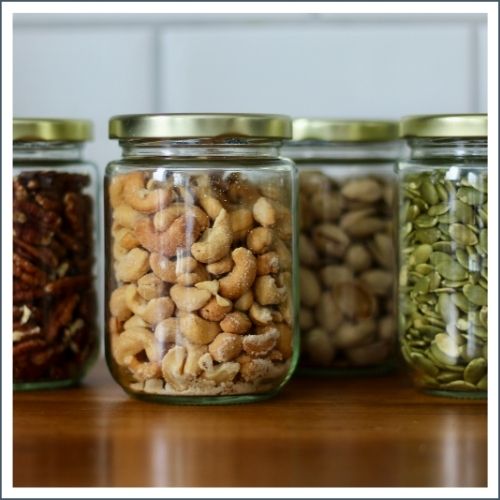 For us, the idea of circular economy and the zero-waste approach is an essential part of our corporate philosophy.
From the lid, to the glass, labels, to the content, everything is sustainable and ecological.
Glass can be remelted any number of times.
Glass has a recycling rate of 90% compared to plastic with 15%
individuell designable Sachets

Sustainable Packaging Experts
Development and production of plastic-free packaging solutions
Made from renewable raw materials
Responsibility for packaging – connected with nature
100% recyclable – 100% biodegradable – 100% compostable
Sustainable packaging materials Environmentally conscious and of high quality.
Natural cosmetic jars are made of wood and naturally degradable adhesives.
Water- and oil-repellent packaging Sealed airtight, the packaging keeps the cosmetics fresh for a long time.

Customizable design for your packaging concepts.
Compostable Zip Bags
Zip Bags are a great packaging solution for a variety of different products.
The bags are:
Eco-friendly ziplock bags,
Kraft paper storage bags
Well suited for coffee beans, powder, dried fruits and flowers, herbs, teas, snacks and much more
Versatile and quick to use
100% recyclable & compostable
Longer, wider, higher – that was yesterday.
Less, thinner, more sustainable and more innovative – these are the packaging visions of tomorrow.
The issues of climate change and plastic waste on our planet are a fact.
That is why we are breaking new ground by redefining packaging and its materials.
Our vision is to deliver only sustainable packaging solutions that benefit the environment and your company.
OUR SOLUTIONS:
Sustainable paper packaging for dry food
Sustainable paper packaging for fatty foods
Sustainable paper packaging for food
Sustainable packaging for fruit and vegetables
Sustainable packaging for perishable food
Sustainable packaging for liquid food
Sustainable packaging for cosmetics
Sustainable packaging for food supplements
Refill concepts in sachet, zip lock, capsule, mug
We accompany you on your journey in the transition from plastic to paper, from plastic composites to sustainable compostable materials.
Worlds First - Compostable Hotel Amenities - Sachets
Unique and incomparable. 100% compostable hotel amenities – plastic-free.
Our sachets can be freely designed in terms of shapes and colors. Individually suitable for your company.
We produce your designs individually with compostable materials.
The sachets are filled with the finest organic skin and hair care products. 100% natural cosmetics. Healthy for all ages and environmentally friendly at the same time.
The sachets are portioned hotel amenities intended for cleaning.
Due to the individual design, we enable tailor-made amenities for storage boxes.
After years of development, we have achieved our goal.
100% compostable sachets, hotel amenities, pouches and packaging have been developed.
Made in Germany
It perfectly protects the high-quality natural skin care products of Urb'n Nature.
The fine products and essential oils remain in the cosmetics without escaping through the packaging.
Perfect for the hotel industry.
Portioned shampoos, shower gels and lotions.
Organic, environmentally friendly and completely compostable.
Sachets filled with URB'N NATURE Cosmetics
100% organic with the finest ingredients for healthy skin & hair.

URB'N NATURE is well known for its organic cosmetics, especially in 5 star hotels and spas.
Professional spa cosmetics that are also available for use at home.
Only the finest ingredients from around the world are used.
All body and hair care products are made in Germany. So you can be assured that only the best quality goes into the products.
No chemicals and no animal testing
Sustainable:
URB`N NATURE cosmetic containers are recyclable, reusable and refillable.
The cosmetic is also available in compostable refill packs and sachets.
Alternatively, URB'N NATURE offers
Container return against deposit.
Product Lines:
Professional spa cosmetics – 100% organic
Anti-Aging products – Made in Germany
Vegan skin and hair care
KIDZ collection
We offer eco-friendly shipping materials.
Boxes
Protective films
Corrugated cardboard
Packing Tape – Kraft Paper & Latex Tape
We protect your products and pack them unbreakable.
Zerowaste packaging, the alternative to Styrofoam and plastic bubble wrap.
We pack your products in an environmentally friendly way.
Receive your individual advice and the offer.
Contact us to protect your products with zero waste packaging.
The alternatives to styrofoam & plastic bubble wrap. Environmentally friendly
info@zerowasteun.com

Hacks-Mühle 3
74934 Reichartshausen
Germany
(+49) 172-992 5972
info@zerowaste-global.com
@zerowasteun
@zerowaste.amenities